Find the Right Lenses
Whether you've been wearing contact lenses for years, or you're thinking about making the switch from glasses, regular contact lens exams are a necessity.
At Royal Vista Eyecare , we strive to provide you with the highest level of care possible. It's important to us that this level of care extends beyond our office walls, which is why we work hard to ensure your contact lenses are the perfect fit.
Get your proper fit and experience clear vision today.
Our Contact Lens Exam Process
When you visit us for a contact lens exam, we'll examine your eyes just like we do during a regular comprehensive eye exam.
Then, we'll take precise measurements of your eyes using techniques such as anterior segment photography, auto keratometry, and ocular coherence tomography, to find the right contact lenses for you. Once we have this information, we'll start you with a pair of trial lenses. We'll ask that you test these lenses out for a specified amount of time to ensure they're comfortable.
During a follow-up appointment, we'll assess your eyes, make any adjustments, and answer any questions you have before helping you order your contact lenses.
Types of Contact Lenses
At Royal Vista Eyecare , we carry a number of specialty contact lenses to treat a wide array of eye conditions.
Rigid Gas Permeable Contact Lenses
Rigid Gas Permeable (RGP) lenses allow more oxygen to pass through to the eye, compared to other types of contact lenses. These lenses and are often used to treat astigmatism and control the development of some eye diseases.
Colour Contact Lenses
Coloured contact lenses provide the same vision correction as regular contact lenses, but give you the ability to adjust the colour of your eyes. Depending on your goals, you can choose coloured contacts that enhance the colour of your eyes or change the colour of your eyes completely.
Multifocal Contact Lenses
Multifocal contact lenses are designed with different lens powers so that you can see clearly at different distances. These lenses provide a gradual transition between focusing areas so that you can seamlessly view objects both near and far.
MiSight Myopia Control Contact Lenses
MiSight contact lenses are a type of single-use lens that have been clinically proven to slow the progression of myopia in children.
These lenses have 2 treatment zones: one to provide vision correction, and one to correct myopia by focusing light properly on the retina.
Scleral Lenses
Scleral Contact Lenses are large-diameter gas permeable contact lenses. These lenses are made to cover the entire corneal surface and rest on the sclera, or the white part of your eye.
Many optometrists recommend scleral contact lenses for patients with hard-to-fit-eyes, including those with dry eye disease, keratoconus, or for those who have recently had a corneal transplant.
Toric Contact Lenses
Toric contact lenses are a type of soft contact lens that is shaped in a specific way to treat astigmatism.
Toric soft contact lenses are more gas-permeable than hard contact lenses, which mean that they allow more oxygen to pass through the eye, which can be better for long-term eye health.
View Our Brands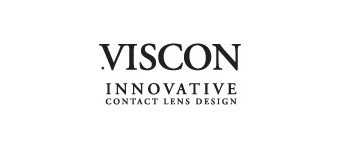 Viscon
Founded in 1974, Viscon® has proven to be a leading innovator in the contact lens industry. Decades of research and development have led to a large selection of Viscon® contact lenses that aim for the highest standards. Crisp visual acuity, comfort, and excellent quality are evident in every lens.
Our Location
Royal Vista Eyecare is located in Royal Oak Place, which is right on the corner of Country Hills Boulevard NW and Royal Birch Boulevard NW. You can find our office on the 2nd floor in the same building as the Starbucks and TD Canada Trust Bank. If you're having trouble finding us, please give us a call!
Our Address
#240 8730 Country Hills Blvd. NW

Royal Oak, NW Calgary

,

AB

T3G0E2
Our Office Hours
Monday

:

9:00 AM

–

6:00 PM

Tuesday

:

9:00 AM

–

6:00 PM

Wednesday

:

9:00 AM

–

6:00 PM

Thursday

:

9:00 AM

–

6:00 PM

Friday

:

9:00 AM

–

5:30 PM

Saturday

:

9:00 AM – 2:00 PM*

Sunday

:

Closed
*Closed on statutory holidays.
Our Google Reviews